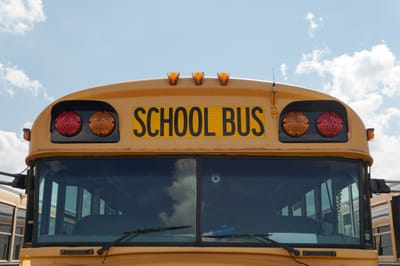 Regarding the new Permissive Motor Vehicle Tax: Update:A referendum petition was circulated in the Village but due to the timing of passage of the original ordinance and the turning in of the petition, the issue was not able to be placed on the ballot in November. Because the referendum must be placed on the ballot during a General Election that would mean that the referendum would not be placed on the ballot until next November, 2024. As a result of this, the Village Council decided that the ordinance should be repealed and in a special council meeting Wednesday, August 23 the Council repealed the ordinance so no new taxes will be collected from the Village on motor vehicles registrations next January. It must be noted that this tax, were it to have been placed into effect, would have generated funds to repair and replace streets and roads here in the village. As you drive through the Village, I urge you to pay attention to our decaying streets. Same as the aging infrastructure in the Village, our roads need attention and unfortunately even with the rather large amount of grants that have been procured for the village over the past four years, the needs exceed our ability to complete those needed items. Also worth noting is that the Village has not had a tax increase of any kind since the mid 1970's (50 years!) and in that time has actually lost tax revenue with the closing of the Modine Mfg. company and the moving of many school staff to the new Eastwood Campus. At the same time, we have experienced huge cost increases in regard to street maintenance and improvement of our infrastructure. Village Council, as well as myself, welcomes any and all questions that you may have about any issues facing the Village. Please reach out with any questions. Any of us are happy to speak with you so that you have all the information needed before making decisions that affect the Village and improvements needed.As always, all meetings of Village Council and committees are open to the public. I would love to have your involvement. Information about times can be found on this website or by calling the office at 419-287-3832. I look forward to seeing you!
~~~~~~~~~~~~~~~~~~~~~~~~~~~~~~~~~~~~~~~~~~~~~~~~~~~~~~~~~~~~~~~~~~~~~~~~~~~
Is it possible that it's time for school again? The summer has slipped by and Pemberville will soon see the pool closed for the fall and school buses on the streets. Please be aware of kids out on the sidewalks and crosswalks in the early morning and mid afternoon hours!
The last day for the pool season will be Aug 26! Be sure to visit before we close it down!
After the fair, comes the BrewHop! the date is set for September 16. This event was great fun last year and it's shaping up to be another wonderful Pemberville experience this year. Mark your calendars, it will be here before you know it!
HELP US PROTECT YOUR HOME! !!!!
If you are headed out of town for a vacation, don't forget to let the Pemberville Police Department know so they can keep an eye on your property. Fill out this form and place in the drop box at the town hall. Our Police Department will take it from there.
https://static.s123-cdn-static-d.com/uploads/2651278/normal_629e2d0deb4a2.pdf
Sincerely,
Carol
Carol A Bailey, Mayor
ZONING. We're here to help! Make a call before you make a mistake!!
Generally, it is illegal to use any structure, building created, erected, changed, converted or enlarged, wholly or partly, until a Zoning Certificate has been issued by the Zoning Inspector. If you are making any change or addition to your property, you need to contact the Village Zoning Inspector. Please take a few minutes and see if anything listed here affects you and if you have questions, look them up, or call
Eric Campbell @ 419-287-4768
. Remember, our zoning ordinances are listed on the website on the Village Government page
Below is information on some common zoning issues that are either not known to everyone or have not been enforced for several years. In order for the village to remain the village that we know and love, we must enforce our zoning. There are many zoning rules, but here are a few that are commonly used (and abused). I encourage all residents that are considering any changes to their property visit the website and read the zoning that relates to your planned project.
Swimming pools #702 A permit is required once a pool goes beyond a certain size. It makes no difference if it is above or below ground. There are also fence regulations in regards to pools. Make a call before you make a mistake.
Fencing #904 A permit is always required. Please consult the zoning ordinances and if in doubt, call Mr. Campbell.
RV's, and recreational vehicles, trailers, boats, etc. #701.2 There are rules regarding how many, where in your yard and even IF you can have these in your yards. Currently there are many illegally parked recreational vehicles, trailers, etc. in the village. Please check out the rules in this regard and make adjustments before you are contacted.
Accessory buildings. #505.2 Utility sheds, garages, etc. Again, consult zoning and seek assistance to understand the zoning prior to making your purchase by call Mr. Campbell @ 419-287-4768
We will be addressing problem areas. Please consult zoning with your questions before proceeding.
Something new!! You may now access all Pemberville's Ordinances online!
click here to access our code library
CodeRED
- Is a wonderful system that alerts you to problems on your street, town or countywide. Storms, floods, CoVid19 announcements all can come directly to you. It's free and easy and now would be a good time to add the CodeRED app to your phone or home computer. Information for that can be found at
www.woodcountysheriff.com/wood-county-codered/
R U OK?
- a new service to check on seniors. Please take a look and if this service would benefit you or someone you know please sign up. Contact Deputy Brianne Cooper at 419-354-9005
IF YOU ARE A SENIOR AND REQUIRE MEAL ASSISTANCE
- call the Wood County Committee on Aging 419-353-5661 Or call the Mayor 419-419-9645 Also the WCCOA is looking for volunteers to deliver Mobile Meals in the Pemberville area. It takes about 1 hour and you can volunteer weekly, or even once per month. Please consider volunteering, it is extremely rewarding!
If you have old, outdated prescription
(or other drugs) there is a 'dropbox' in the lobby of the police station. They may be safely disposed of there. NO SYRINGES please!
ALL OTHER INQUIRIES
- can be made by calling 419-287- 3832 or my personal cell 419-419-9645 for Mayor. I will do my best to answer all calls. After business hours and you need to leave a message please do so and you will receive a call back as soon as possible.
UPDATE YOUR INFO
Many people now have cell phones instead of landlines. If that is you, please contact the office and give us your updated contact information so we have it on file should we need to contact you.
Remember to follow the rules for the
recycling bins,
scrap metal dumpster and brush pile all located at the village garages. Remember that these services are under recorded surveillance at all times and illegal dumping is punishable by fines.